---
The Gorta Group is a collective of organisations, with the common goal of supporting smallholder farmers across Africa to achieve their potential.
The Gorta Group was officially established in March 2018. It comprises Self Help Africa, Partner Africa, TruTrade and Traidlinks – organisations that work across the agricultural value-chains in sub-Saharan Africa, to reduce poverty, increase farming income, and support business growth. The Group reflects the broad scope of the development and social enterprise activities being undertaken.
The Gorta Group preserves the history and legacy of Gorta, Ireland's longest established international agricultural development charity, which was created in 1965 by the Irish Government in response to a UN-led campaign to end world hunger.
Gorta merged with Self Help Africa in 2014. Self Help Africa is Ireland's largest overseas development organisation that specialises in agriculture and enterprise development.
As a charity, the Gorta Group has no shareholders, it has members.  Members are supporters of the organisation, believe in its mission and vision and are prepared to get involved on a voluntary basis to support the organisation.  Currently, there are 143 members supporting the organisation.
Supporting communities to produce more food, access markets and earn a sustainable living. Visit: www.selfhelpafrica.org
Providing ethical audits, assurance, training and consulting across 42 countries in Africa.
Providing smallholder farmers with a reliable route to market and fair prices for their produce.
Supporting and promoting enterprise, and contributing sustainably and equitably to local and world trade.
---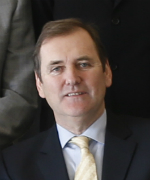 Tom Kitt - Chair
Tom Kitt is a former politician and former Irish minister for Overseas Development. He served as a Fianna Fail TD for the Dublin South constituency, and also served as Government Chief Whip.
---
David Governey - Finance and Audit
David Governey is a financial and operations professional, and a Chartered Accountant. Between 1989 and 2014, he served as Director of Finance/Chief Operating Officer in three CGIAR Institutes.
---
Michael Maguire - Agriculture Advisor
Michael is a director at leading animal nutrition company Devenish Nutrition. He trained in general agriculture with emphasis on livestock nutrition and has worked in this area throughout his career. Michael is currently Chair of the North Eastern Region pigs committee.
---
Rowena Dwyer - Agricultural Economist
Rowena Dwyer is head of policy and Government relations at Enterprise Ireland. She worked previously as Chief Economist at the Irish Farmers Association, and in the past was an economist with the Ministry of Education in Ghana.
---
Pat Murphy - Agricultural Development
Pat Murphy is Head of Environment Knowledge Transfer at Teagasc, the Agriculture and Food Development Authority. He has worked in various roles with the agency, including as Assistant Director of Advisory Services.
---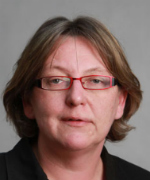 Mairéad Carey - Legal & Communications
Mairéad Carey is a solicitor. She formerly worked as a Barrister, specialising in Family Law. Prior to that, she had a career as a journalist with several Irish national publications.
---
Eimear Kenny - HR & Organisation Development
Eimear Kenny has over 20 years experience working in high-growth international environments. She is part of the executive team at UDG Healthcare, and previously worked at GE Capital Woodchester and ICON PLC.
---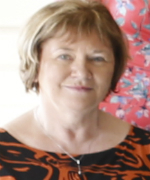 Carmel Fox - Rural Development
Carmel Fox is the former Chief Executive of Ballyhoura Development, which manages national and EU programmes in North East Cork and South and East Limerick. She has significant experience of social inclusion and rural development issues.
---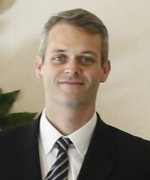 Michael Hoevel - Communiciations Strategist
Michael Hoevel is founder of Marchmont Communications. He specialises in developing communications strategies for clients around the world. Michael was Deputy Director of Agriculture for Impact at Imperial College London.
---
Claire Fourel - Legal & International Development
Claire Fourel is senior associate and Pro Bono Manager at law firm Ashurst LLP. She has experience implementing pro bono projects, and advising global charities and NGOs on a range of human rights, development and governance issues.
---
Marion Byrne - Community Development
Marion Byrne is a social worker whose early career was in the Probation & Welfare Service. She took early retirement in 2009, and visited Zambia in 2012 where she retains an interest in the Sables education centre, drop in resource and night shelter for vulnerable children in Kabwe.
---
Jim Galvin - Agriculture Advisor
Jim Galvin is CEO and Director of Lakeview Energy – a biofuels, commodities trading, agribusiness and wind energy company based in Chicago. Jim has experience developing renewable energy businesses across Europe and the US.